Harvester
Feel good dining for the Nation
Brand Architecture / Web Design / Content Creation / Content Management
The challenge
The Harvester website was not effectively showcasing the wide range of food available and offers that were running throughout the year. It also failed to simplify the booking process for potential customers. This could have a negative effect when it comes to engaging with customers online, and unnecessarily complicated processes that should be simple and easy for all site users could be putting people off, resulting in a low conversion rate.

As part of a wide-ranging contract, Verse has been tasked with the ongoing management of the existing Harvester brand and individual outlet websites. This requirement includes the promotion of all the key annual dates at Harvester, as well as the improvement of site functionality, the implementing new designs, and enhancing page layouts as a result of changes in users browsing habits.
What we did
Following a period of initial site assessment, we began to design and create a number of user-experience focused landing pages that were able to effectively put the spotlight on a number of key annual dates. Our design team also created and implemented a clear user journey, which made the booking process easier for users on both desktop and mobile devices.

We recreated the Christmas UX journey, with a particular emphasis on increasing bookings over the festive period. This was followed by an overhaul of the Gift Cards page, which saw the integration of a brand new reactive, and visually responsive, multi-tiered gift card system.

We've also amended elements of the overall site design, and this has seen the application of a single-column look to the site, with a design-focus not only on achieving a visually appealing aesthetic, but also ensuring an effective multi-device approach, which results in a pleasant browsing experience for all users — regardless of which device they're using.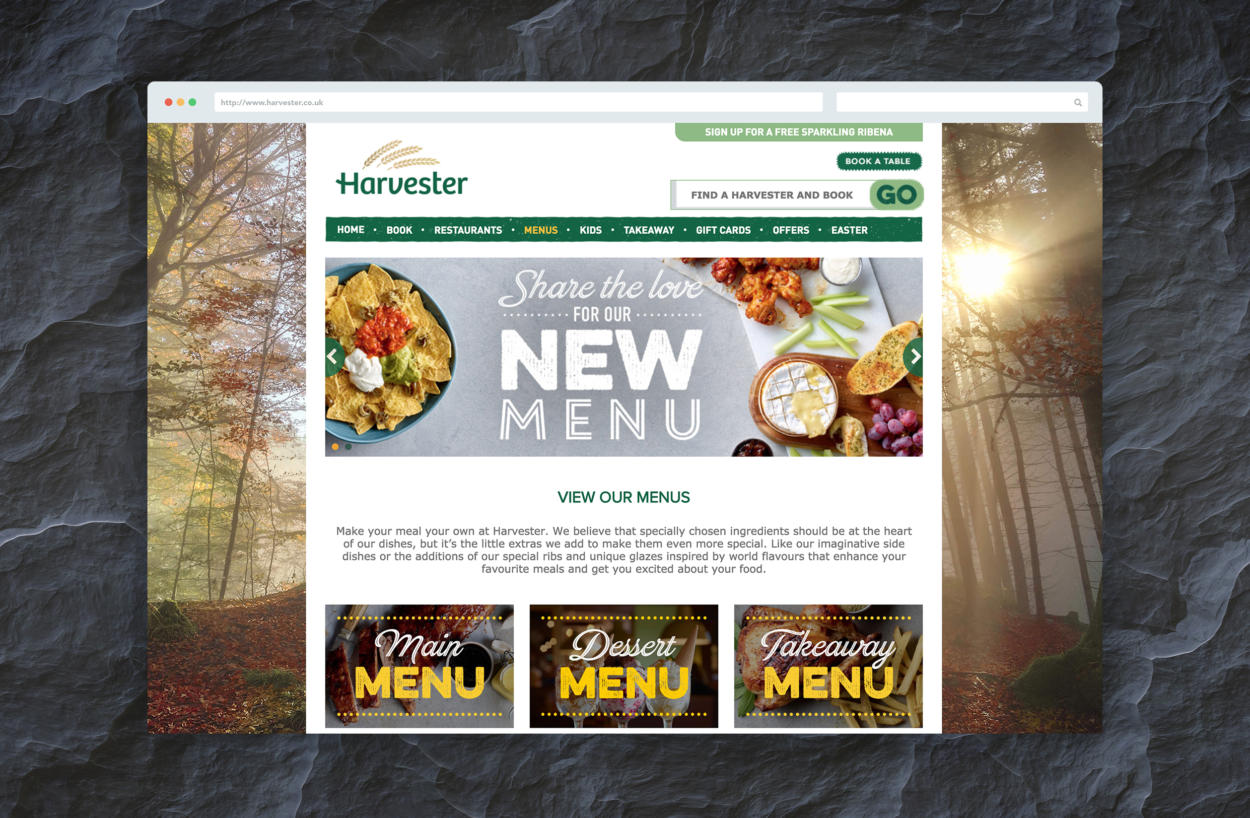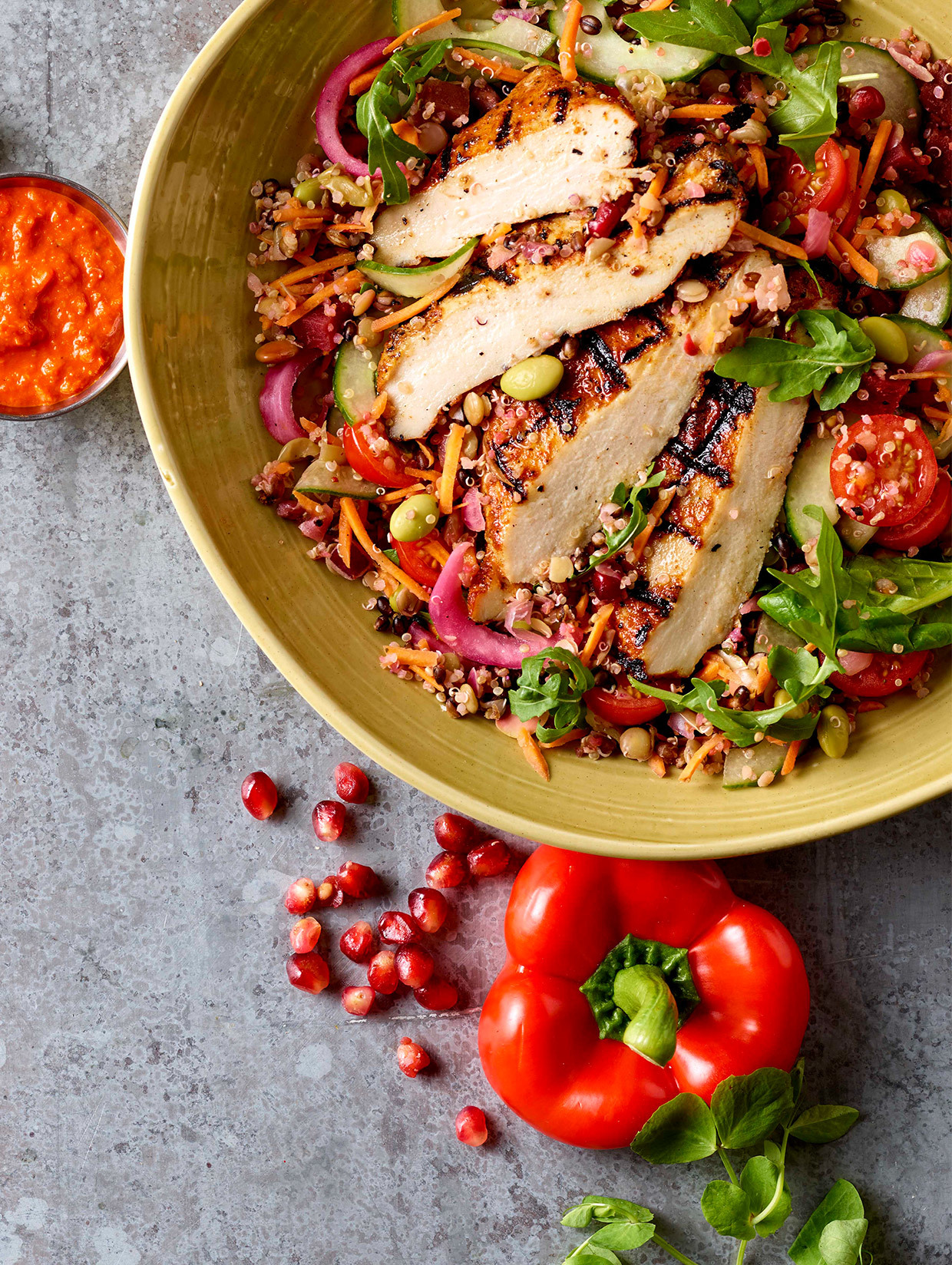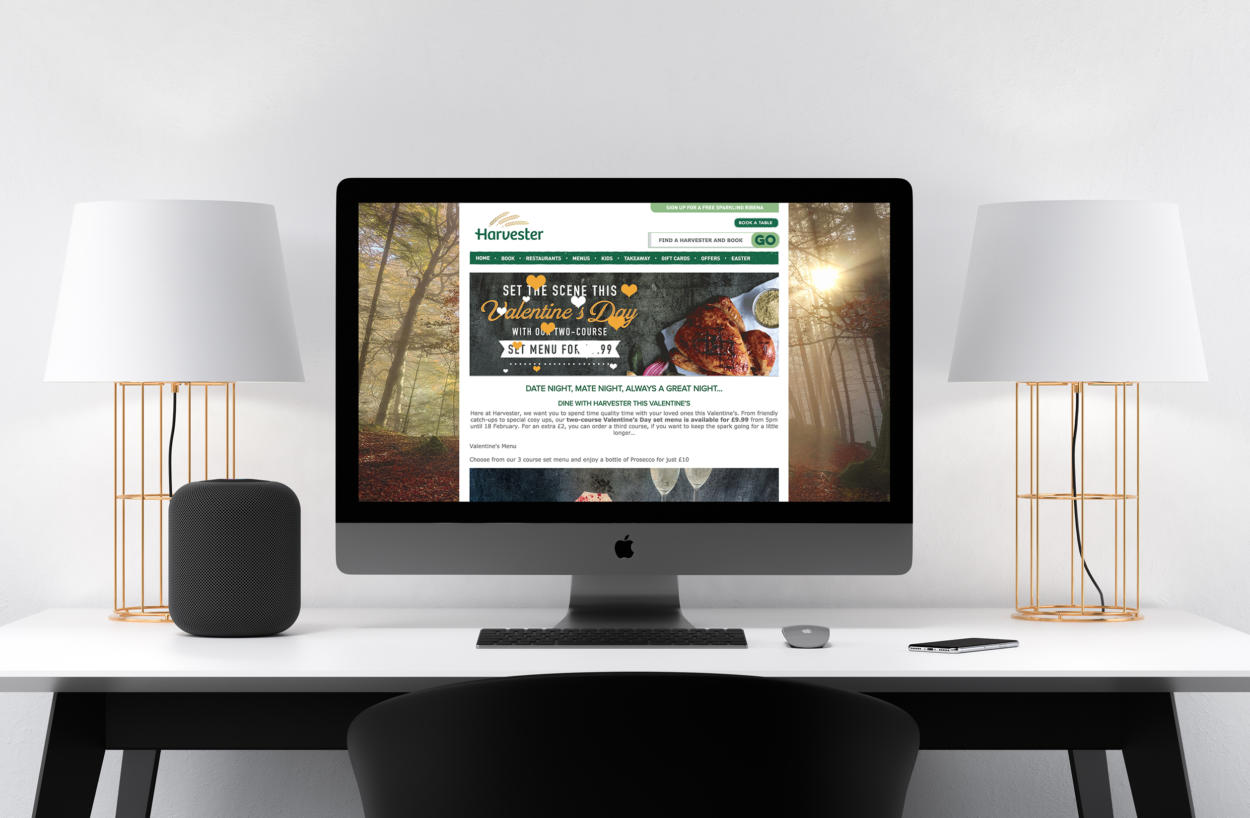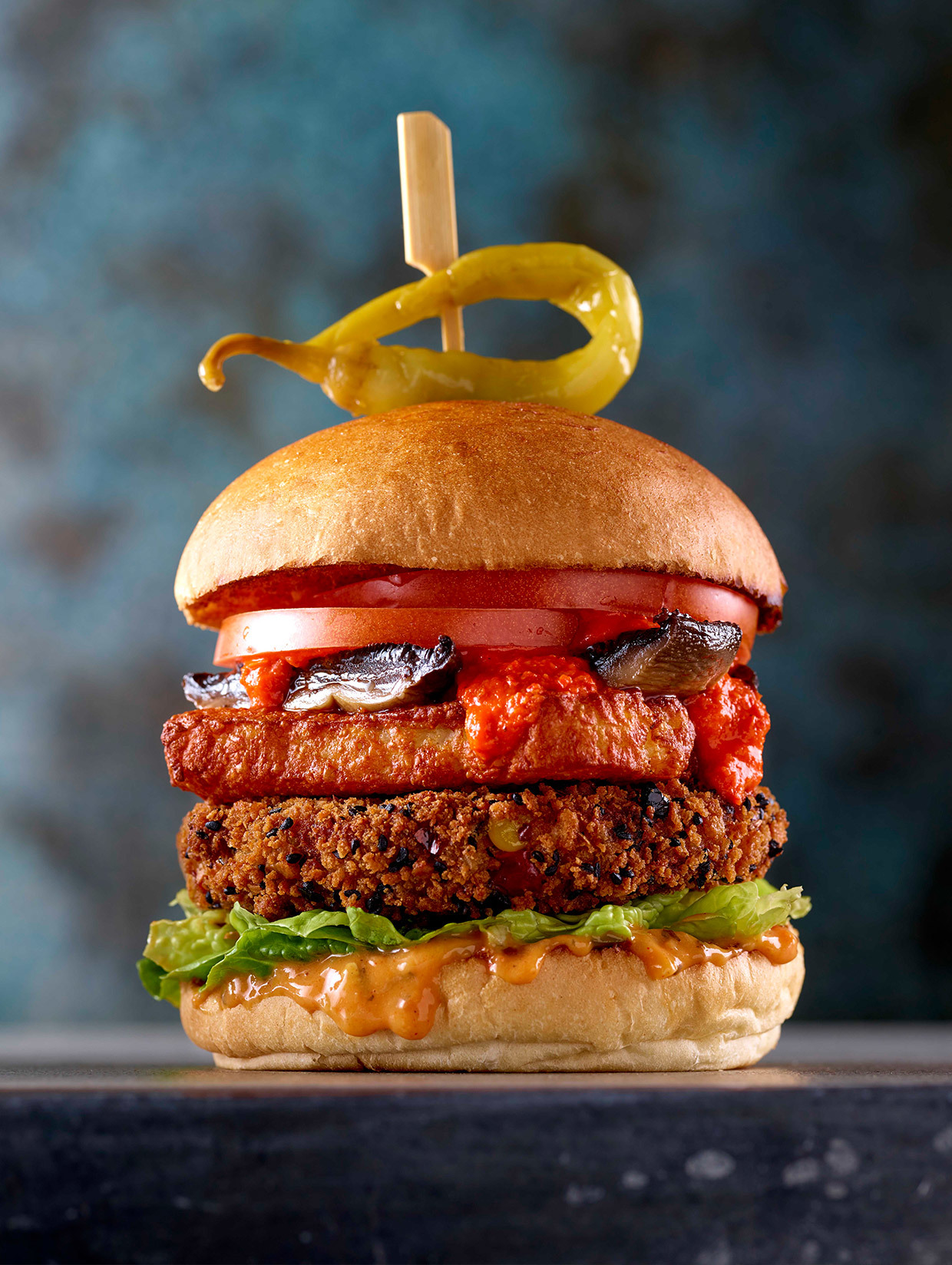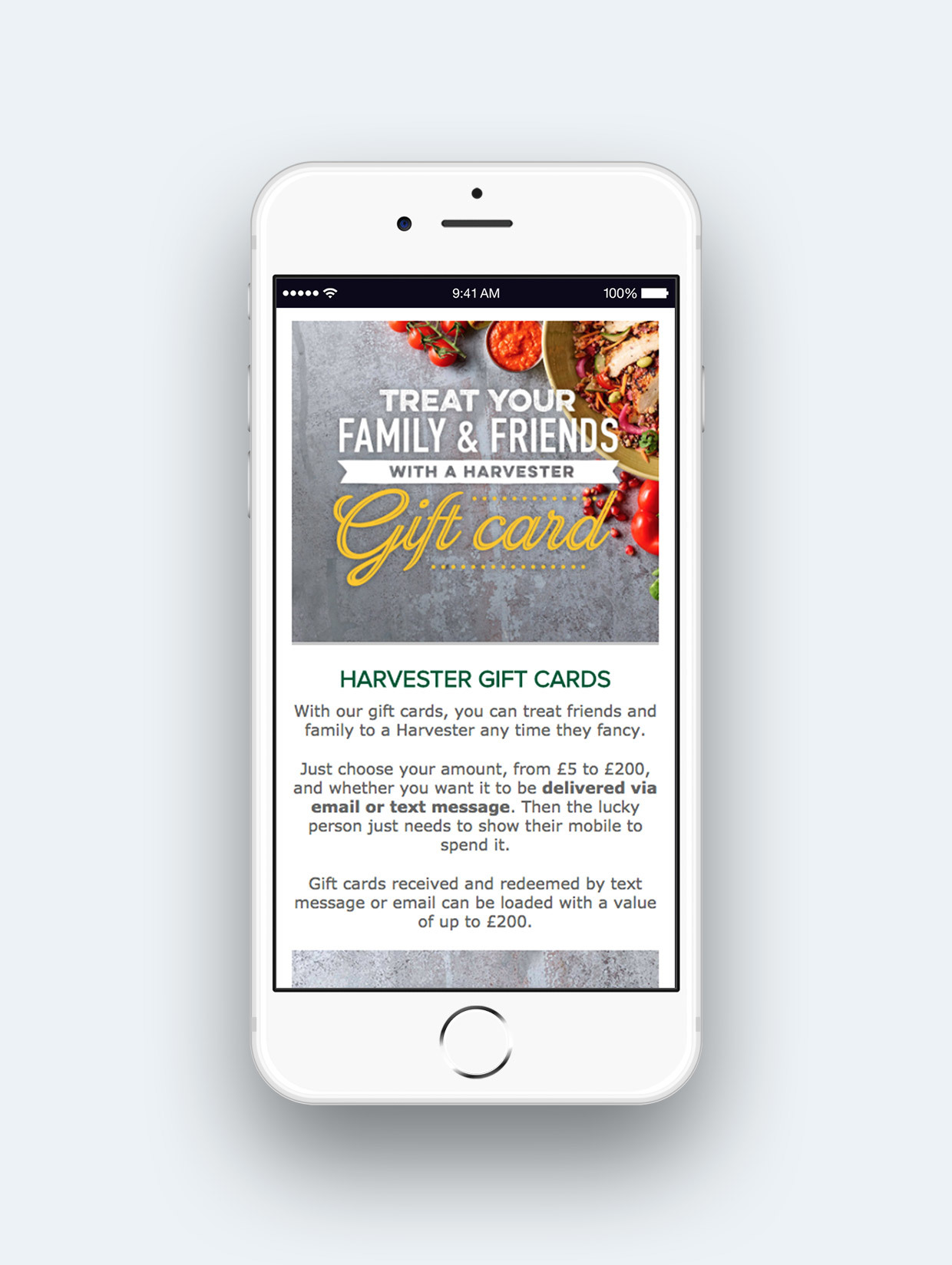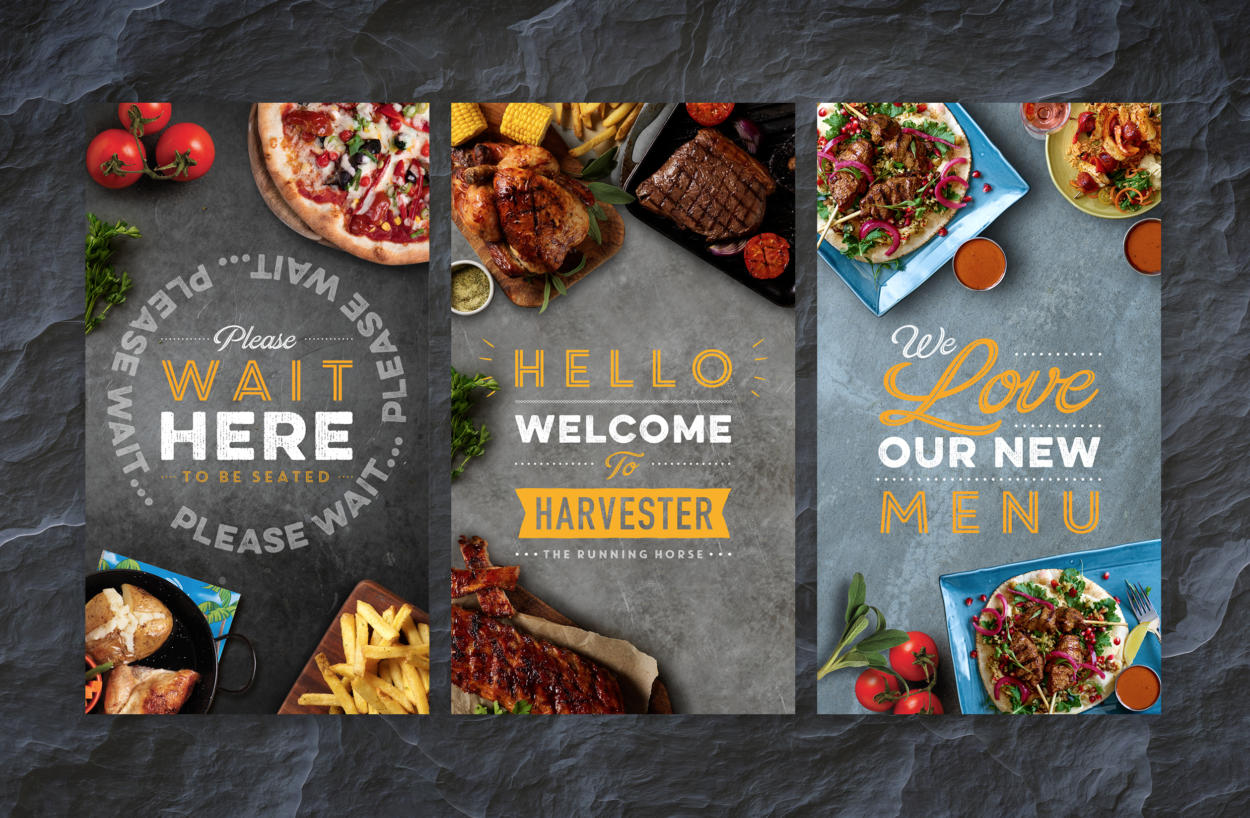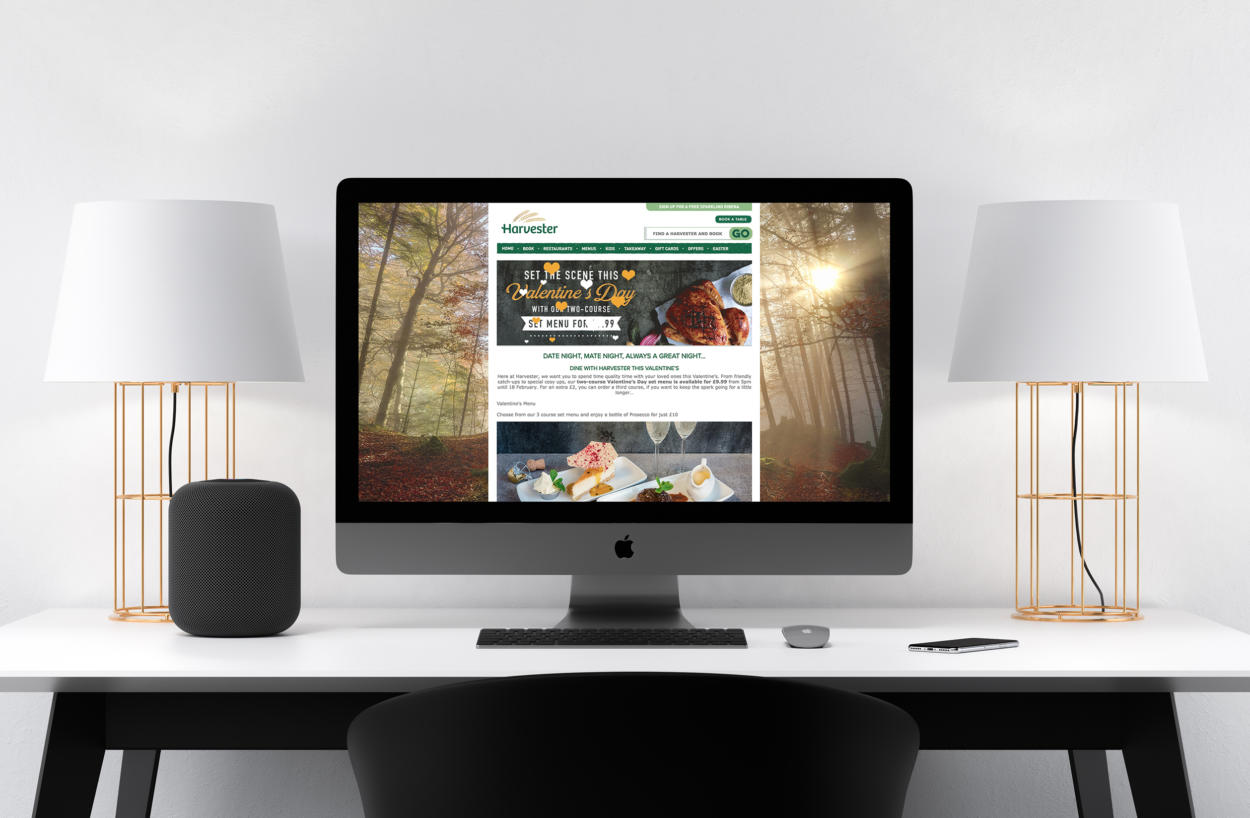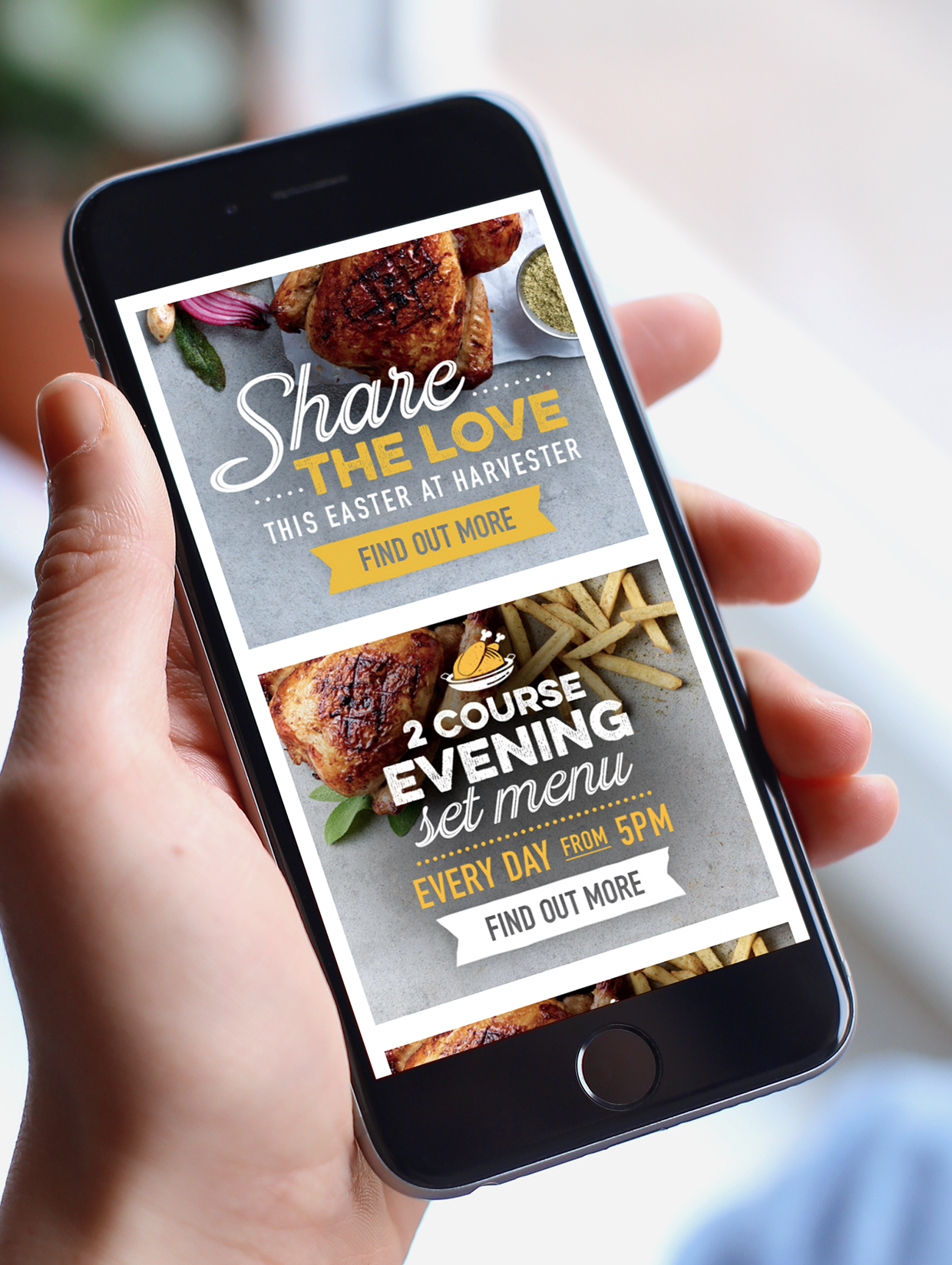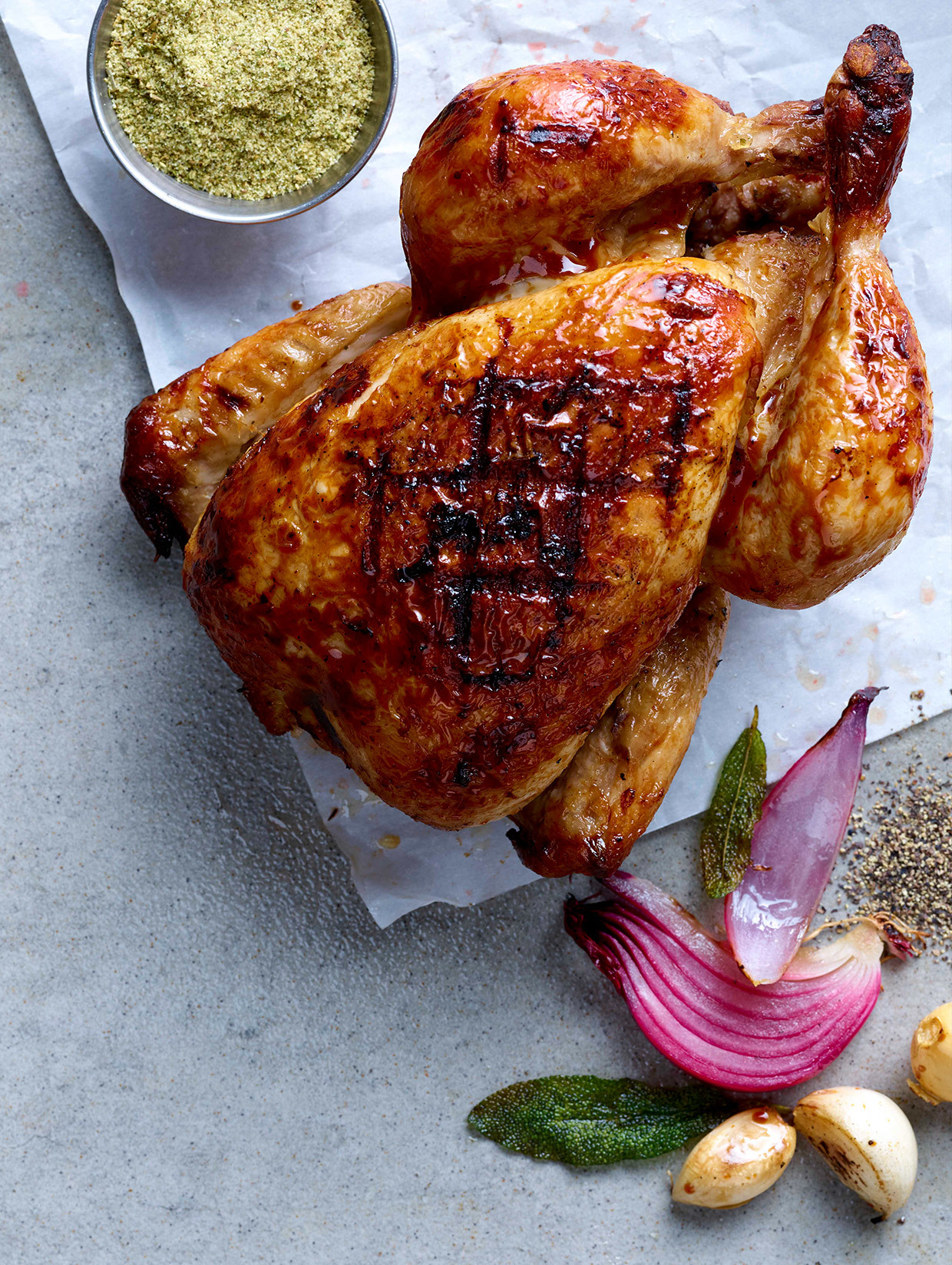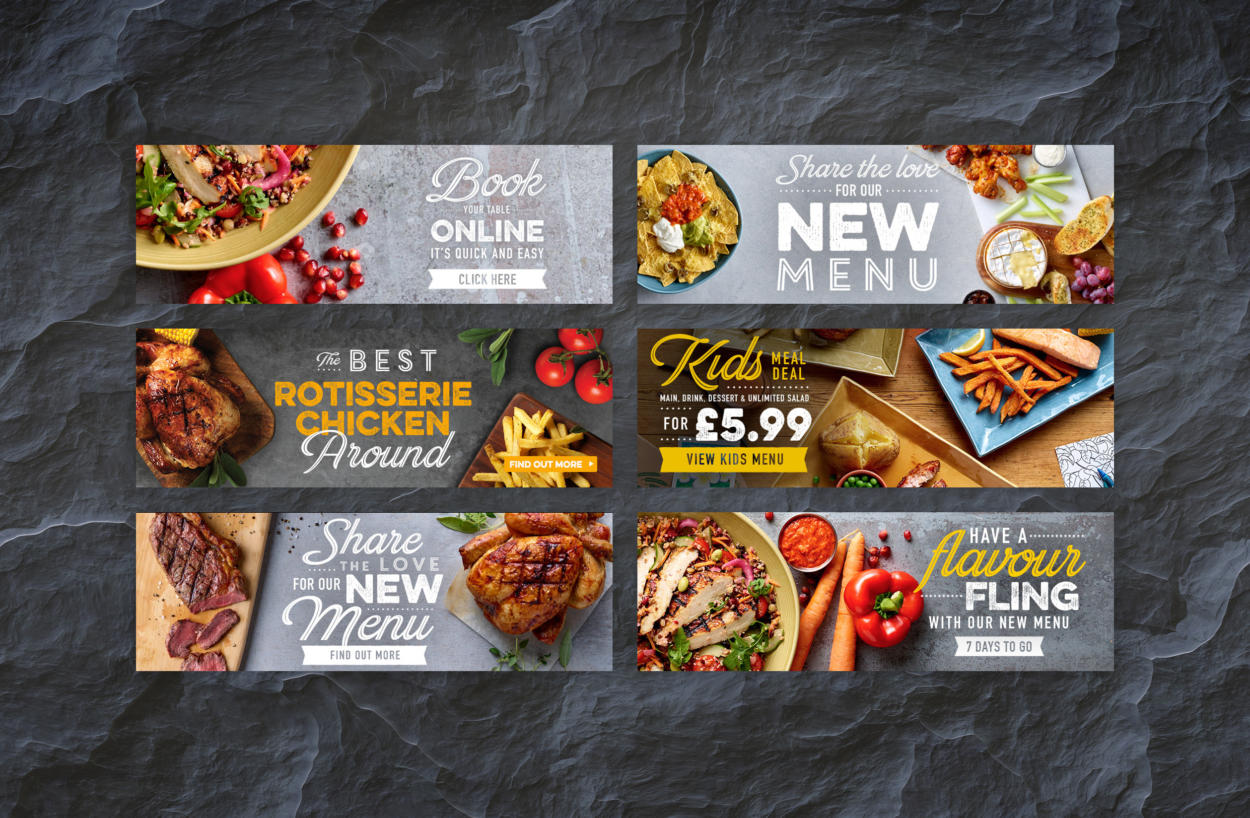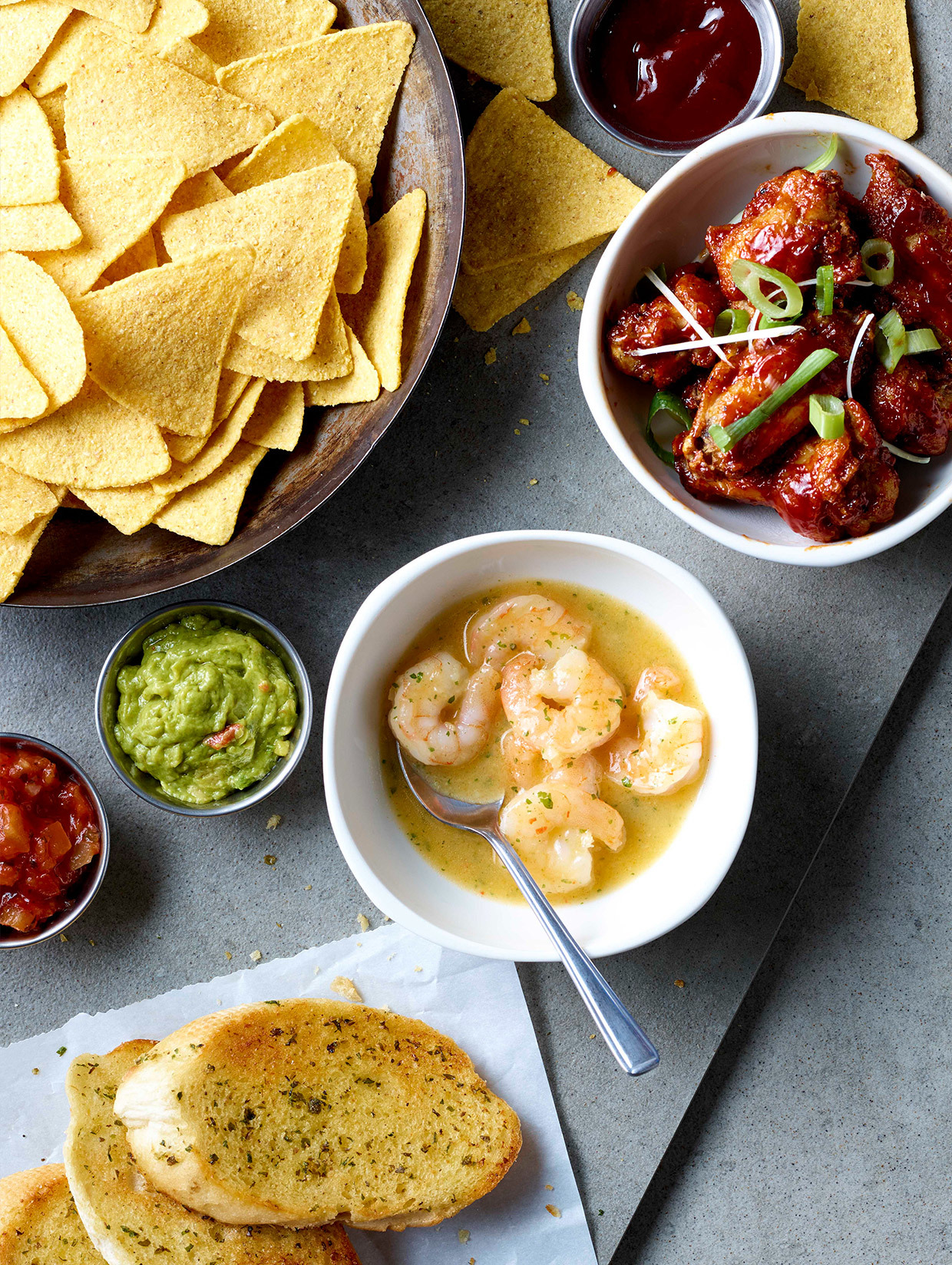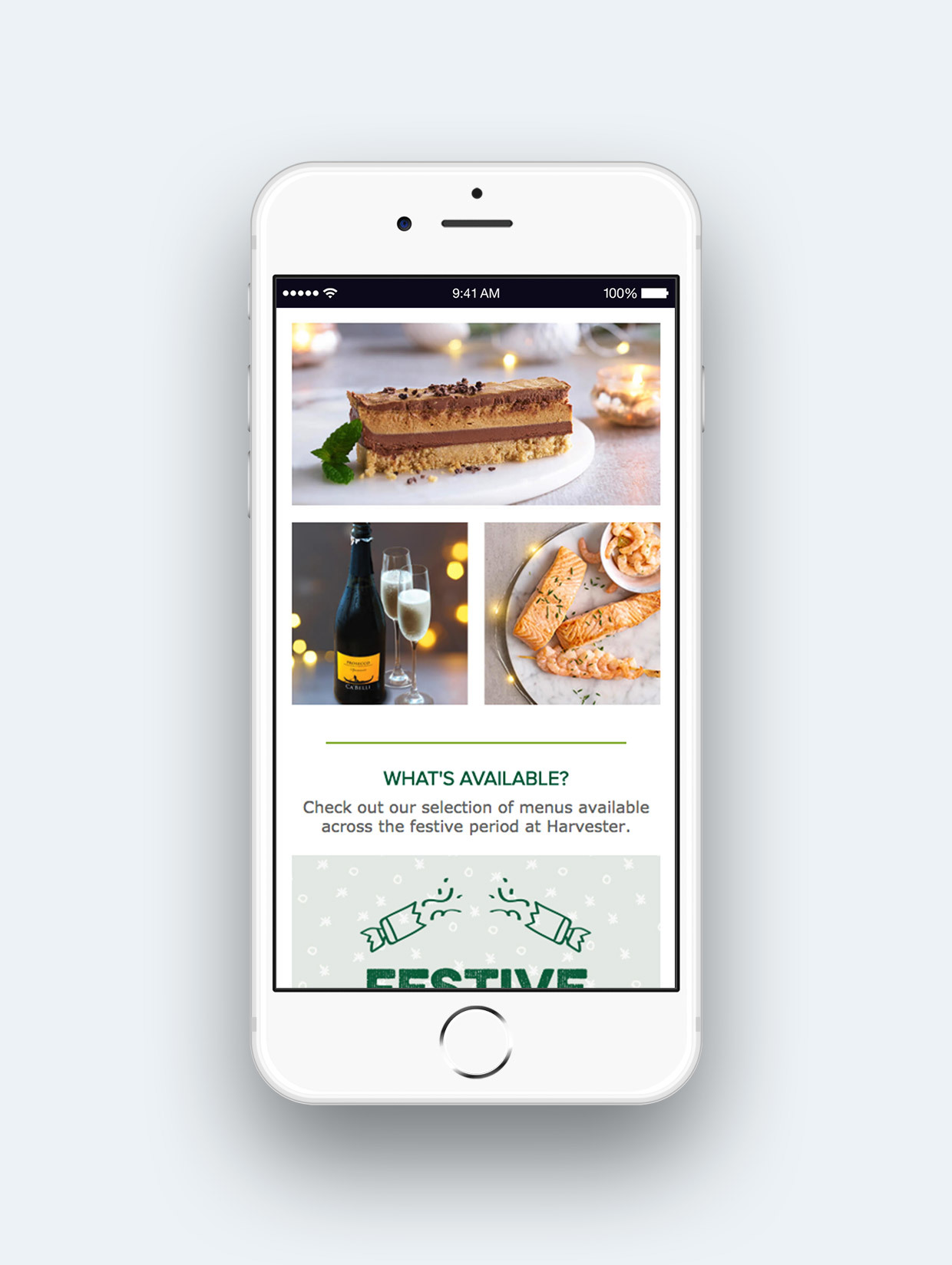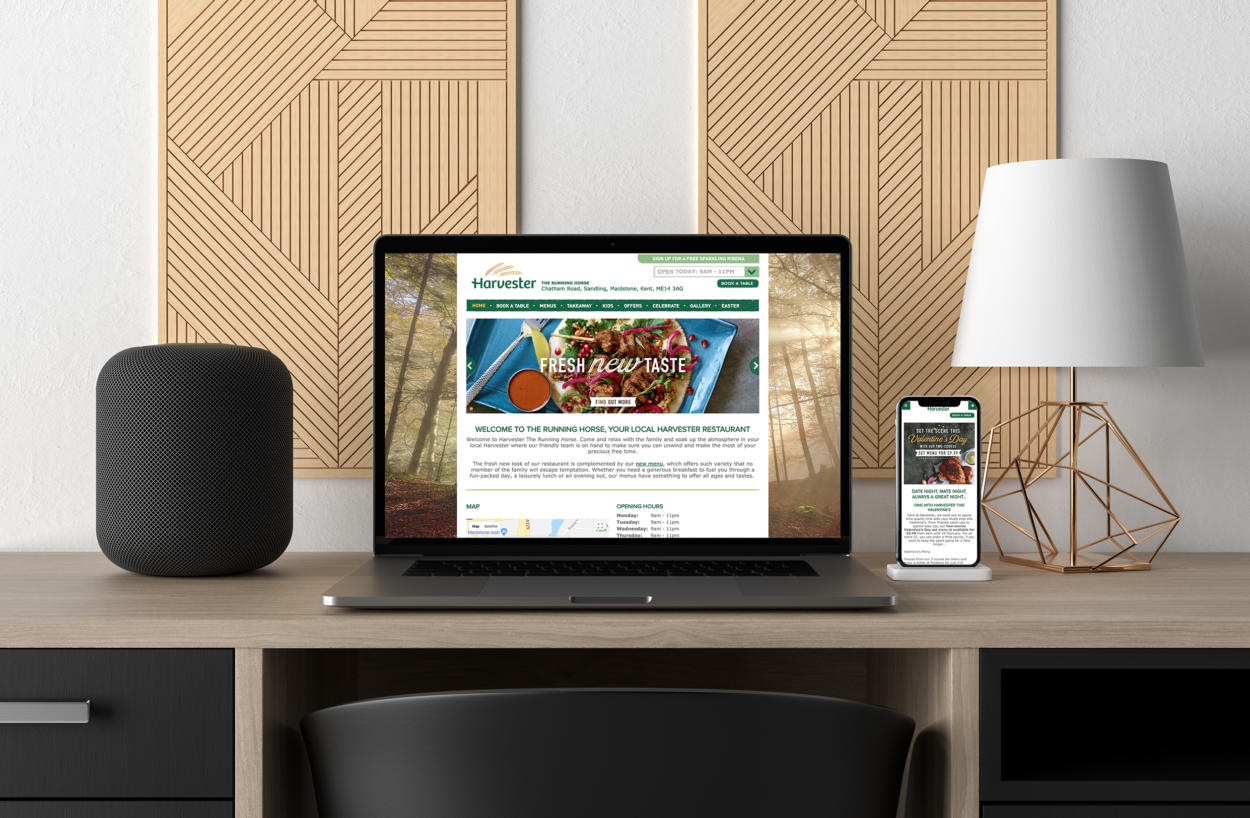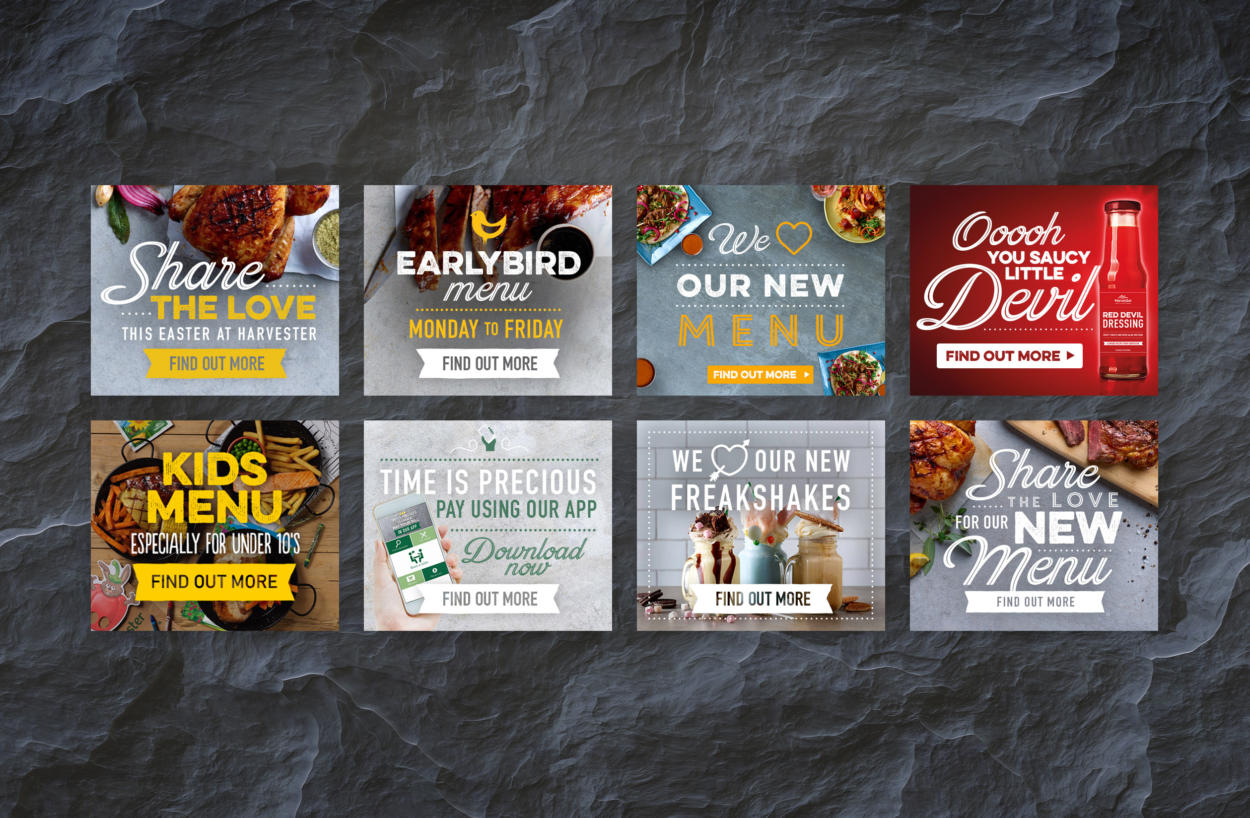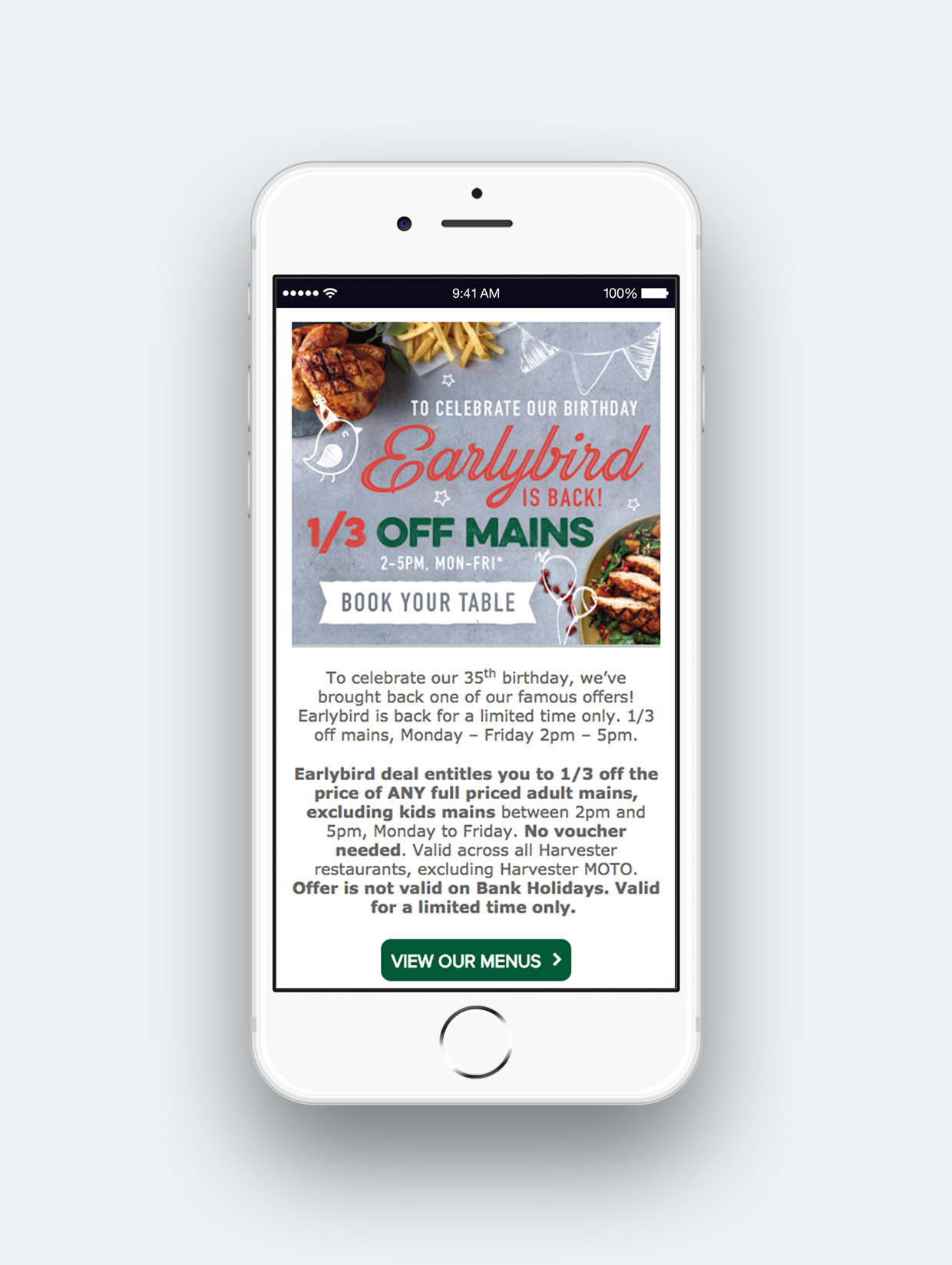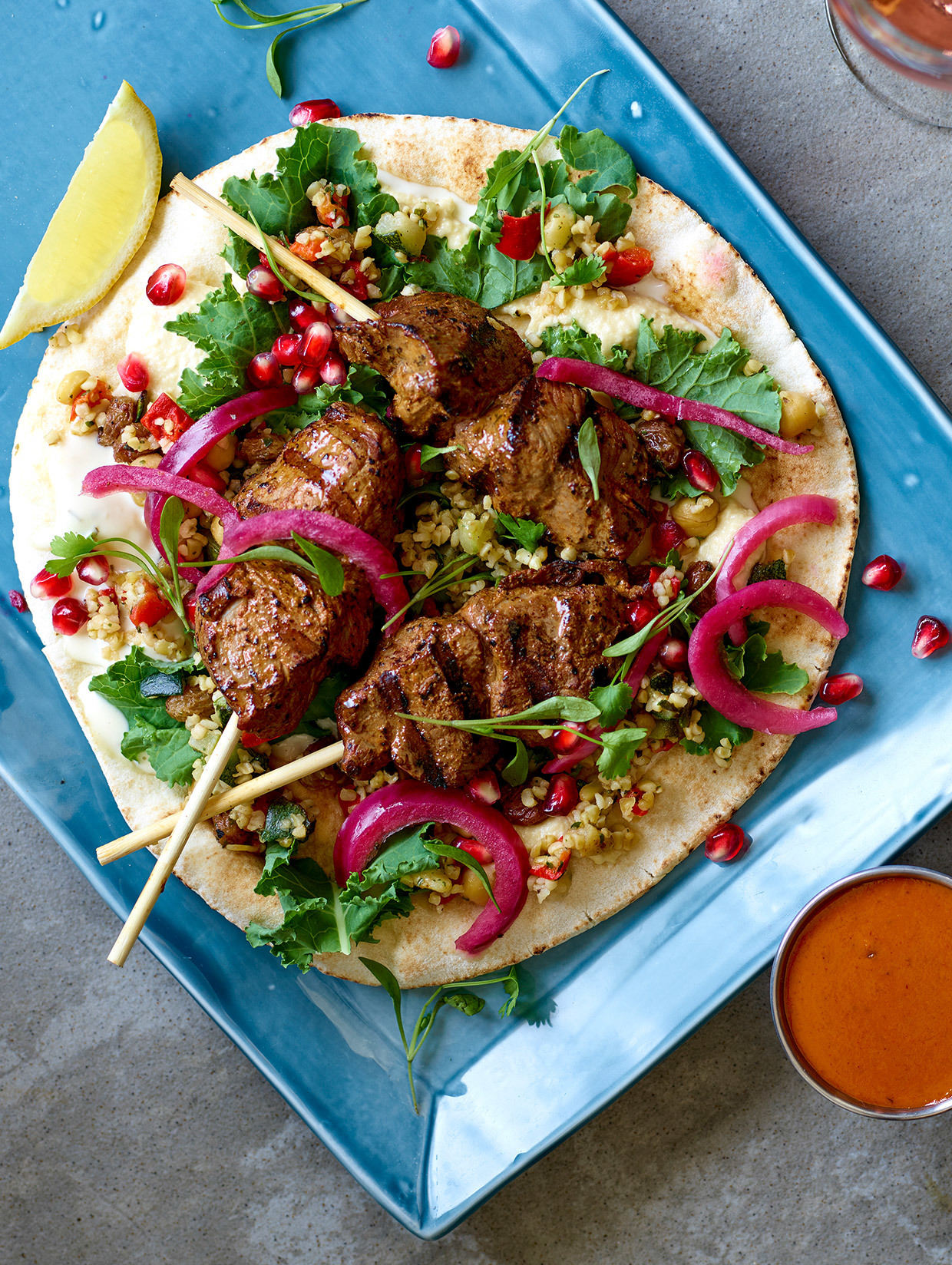 Results
The current performance of the site is extremely positive, and since Verse began working on the Harvester website there's been an 84% increase in table bookings. This is supported by a 62% increase in table bookings made using mobile-devices, and an overall reduced bounce rate of 99.67%

Although this is part of an on-going project, and as such there is no set end date, we've been monitoring the performance of the site as we implement additions and changes. We will continue to enhance the Harvester website over time taking a brand aware, forward thinking, and progressive approach to enhancing the brands digital presence in line with the client's wishes.