Catering Appliance
Supplying commercial catering equipment to the UK catering industry
Brand Architecture / Web Design / E-commerce / Bespoke Development
Catering Appliance Superstore is a family run business (JJ Martin Ltd) based in Kendal, Cumbria, UK. They supply commercial catering equipment to the UK catering industry, processing 1000s of orders each month.
As Catering Appliance looks to expand its reach and become the UK's #1 supplier of commercial catering equipment, this has a necessitated having a firm focus on not only enhancing, but enriching its digital presence.
The challenge
Catering Appliance, with a long standing association with Verse, has been subject to unprecedented growth over a short period of time. This rapid growth could cause the company a number of issues were there to be any difficulties in fulfilling customer orders and requests. This included Inventory Management, where 100 products very quickly grew to over 18,000 products.
Order Management and stock management could suffer, resulting in disappointed customers. This also had the knock on effect, whereby competitor price matching was becoming a time consuming and convoluted process. On top of this, there were other contributing factors that Verse had to consider; Customers could not see if items were in stock or not. This increased standard lead times across a range of products, where in-stock items were suddenly seeing increased lead times, leading to the cancellation of orders and the inability to back-order out of stock items.
Verse were tasked with designing and building a bespoke high volume e-commerce solution, which would able to deal with a huge volume of orders. The catering industry is a unique sector, and this comes with specific functional requirements that require the creation of a bespoke solution that could effectively cope with and handle varying product demand.
What we did
We designed a clean, efficient and feature heavy website for Catering Appliance, with a robust backend in order to cope with a high volume of orders.
This approach lead to the creation of a simple yet effective checkout process, clearer and easier to understand technical descriptions of products, and a vastly improved account management system.
Complex configurators for specific products were built from the ground up and implemented into the new website design, which in turn enabled Catering Appliance customers to clearly specify their needs during the ordering process. An excellent example of this would be the Lincat Hot Cupboards builder, which enabled customers to follow a simple step-by-step process to choosing a product that is perfectly suited to their own requirements.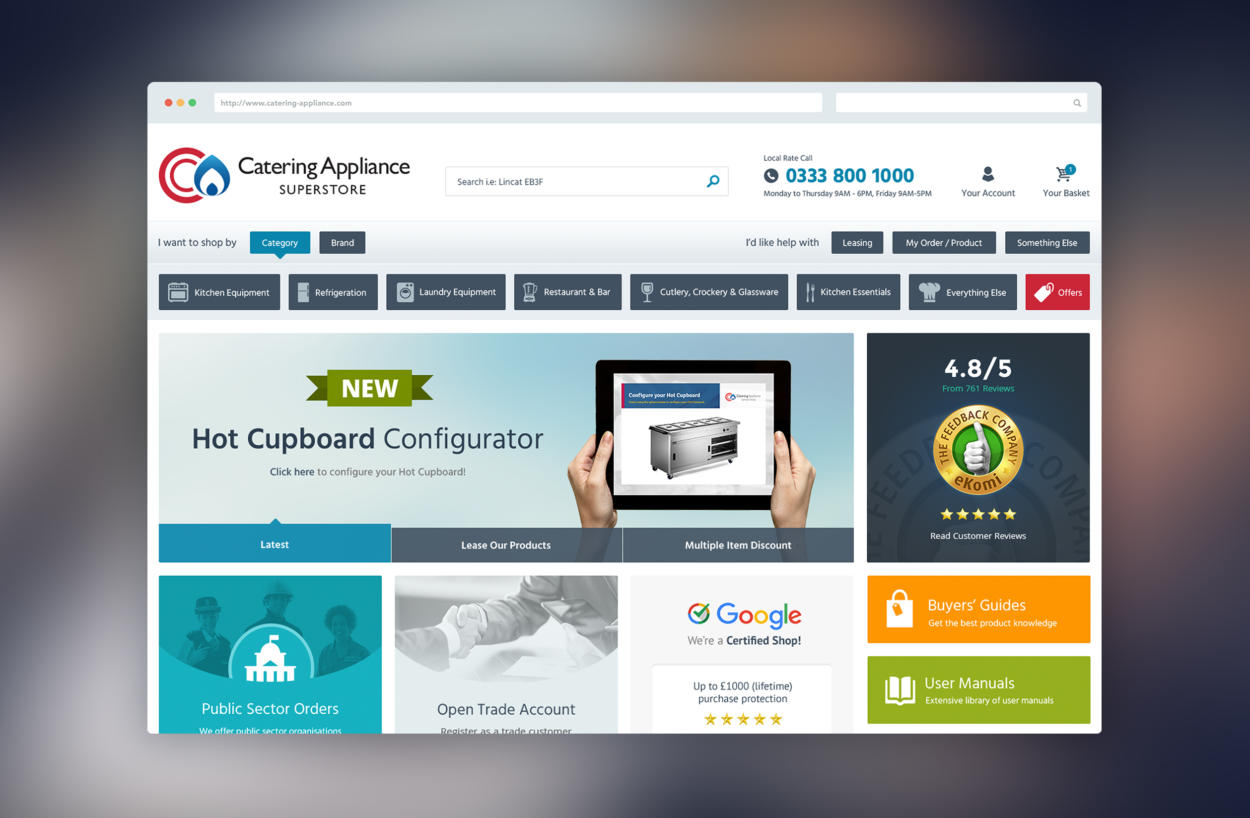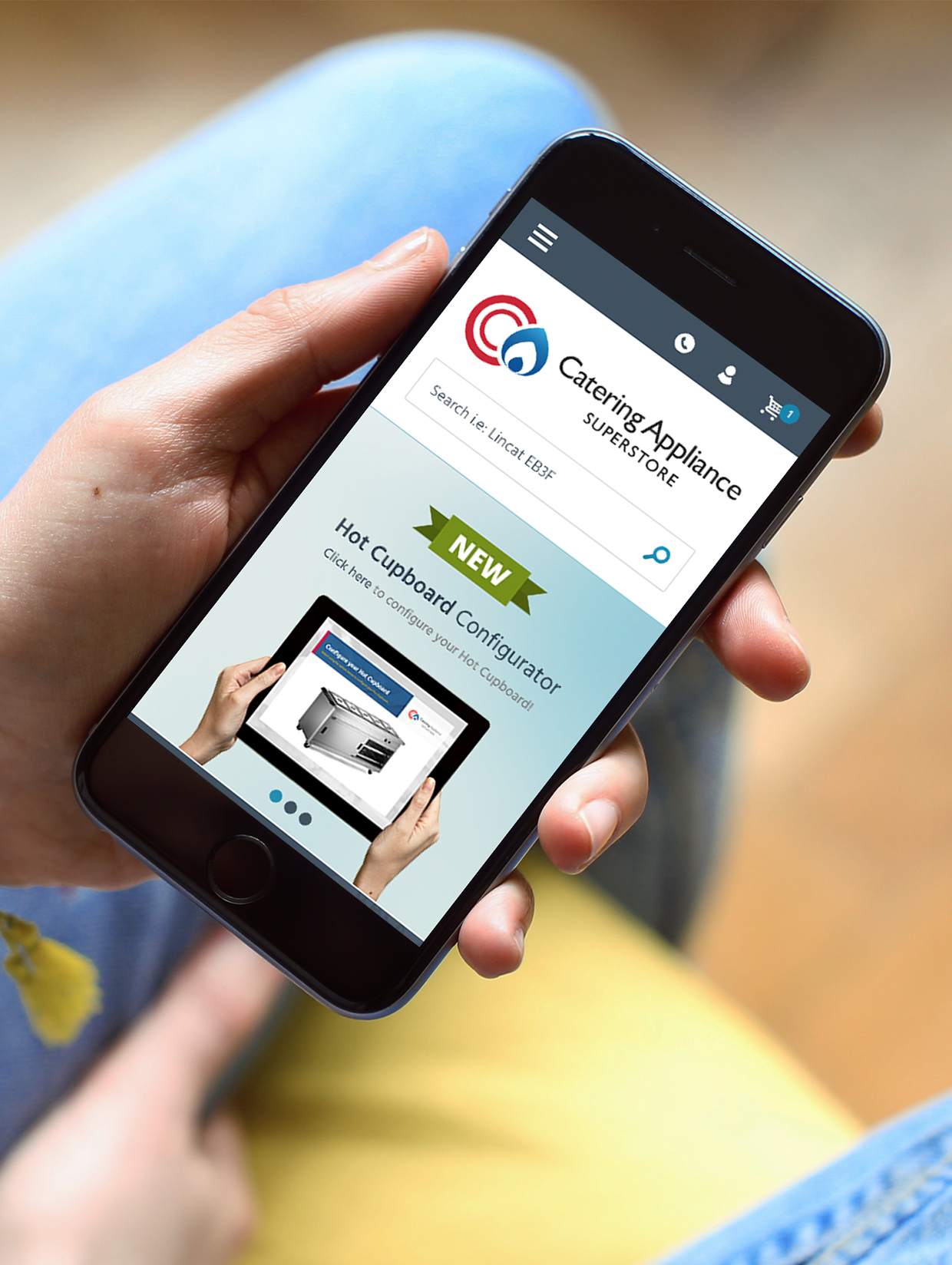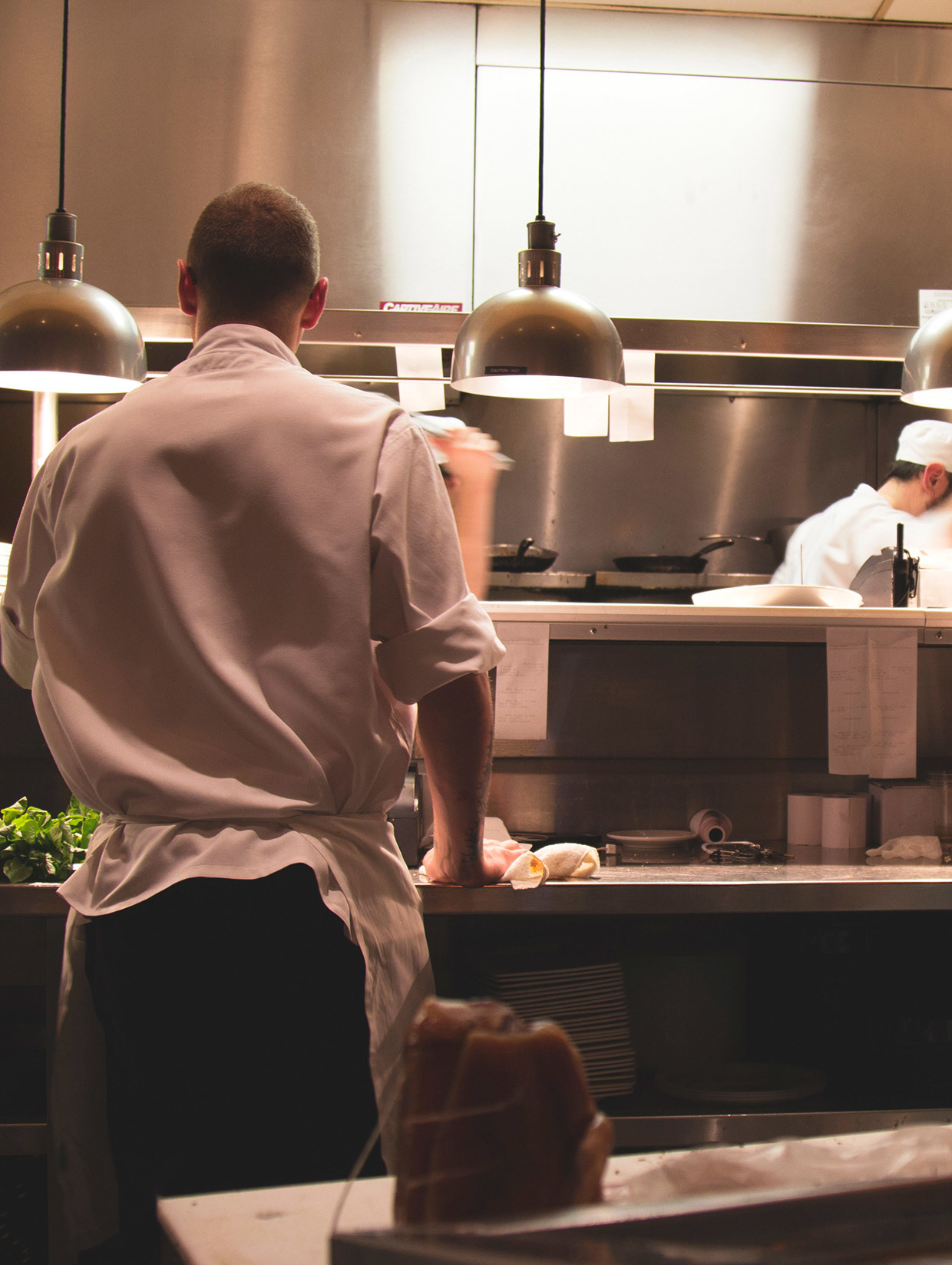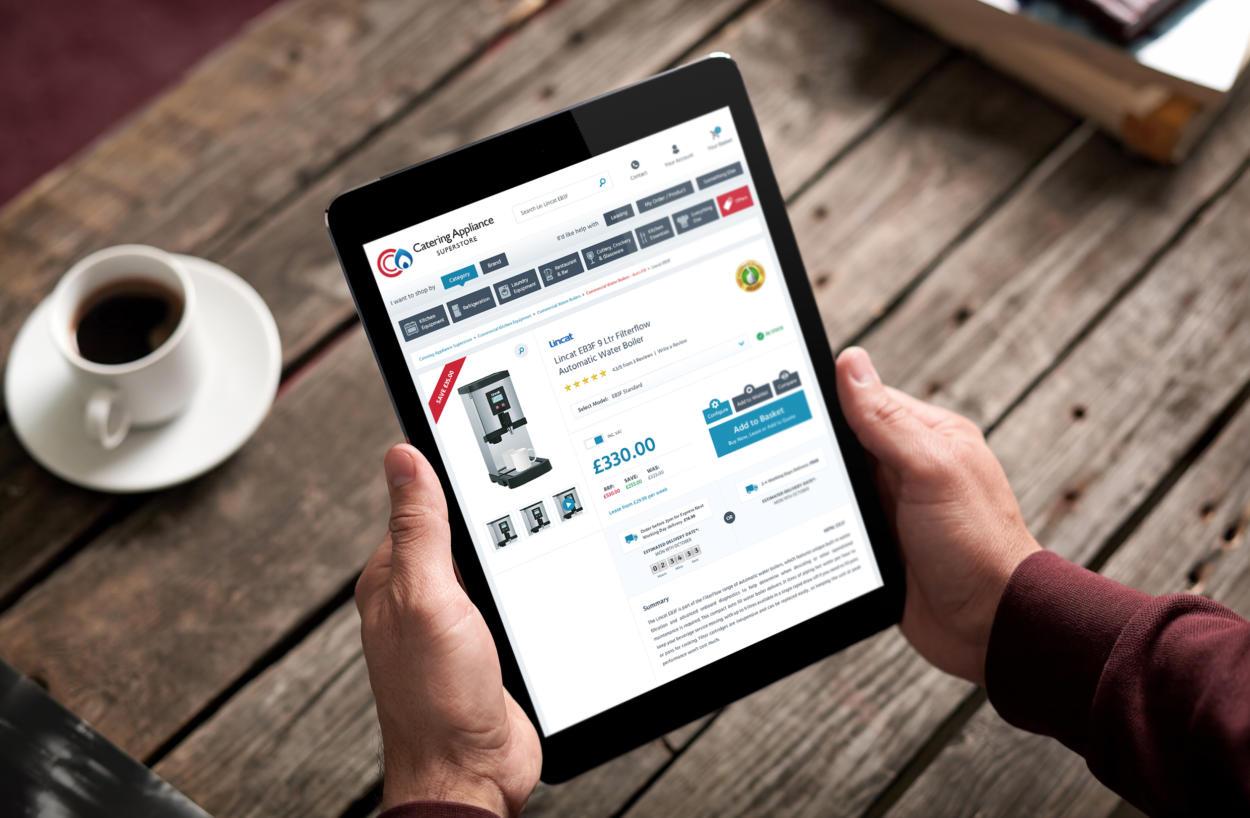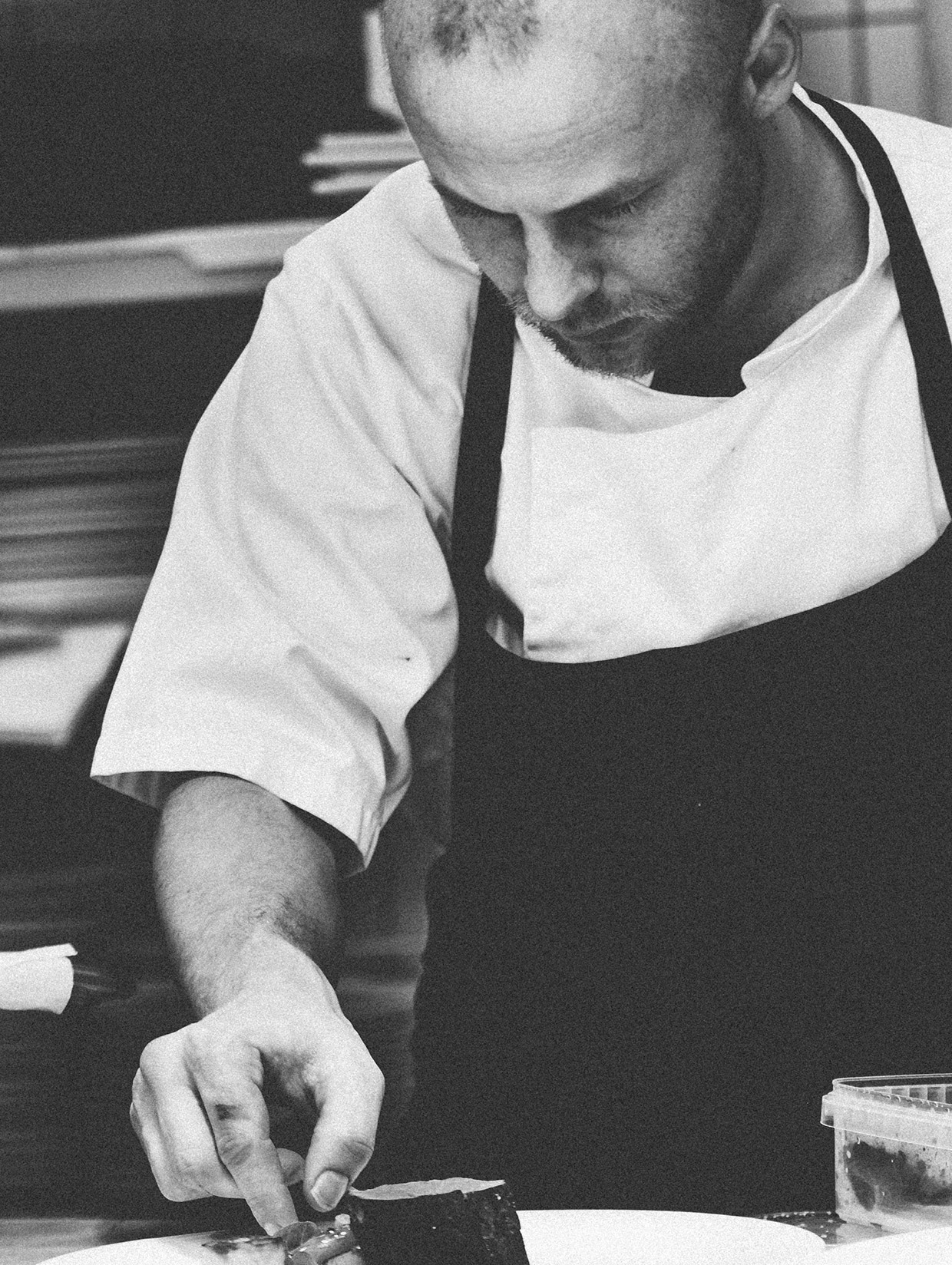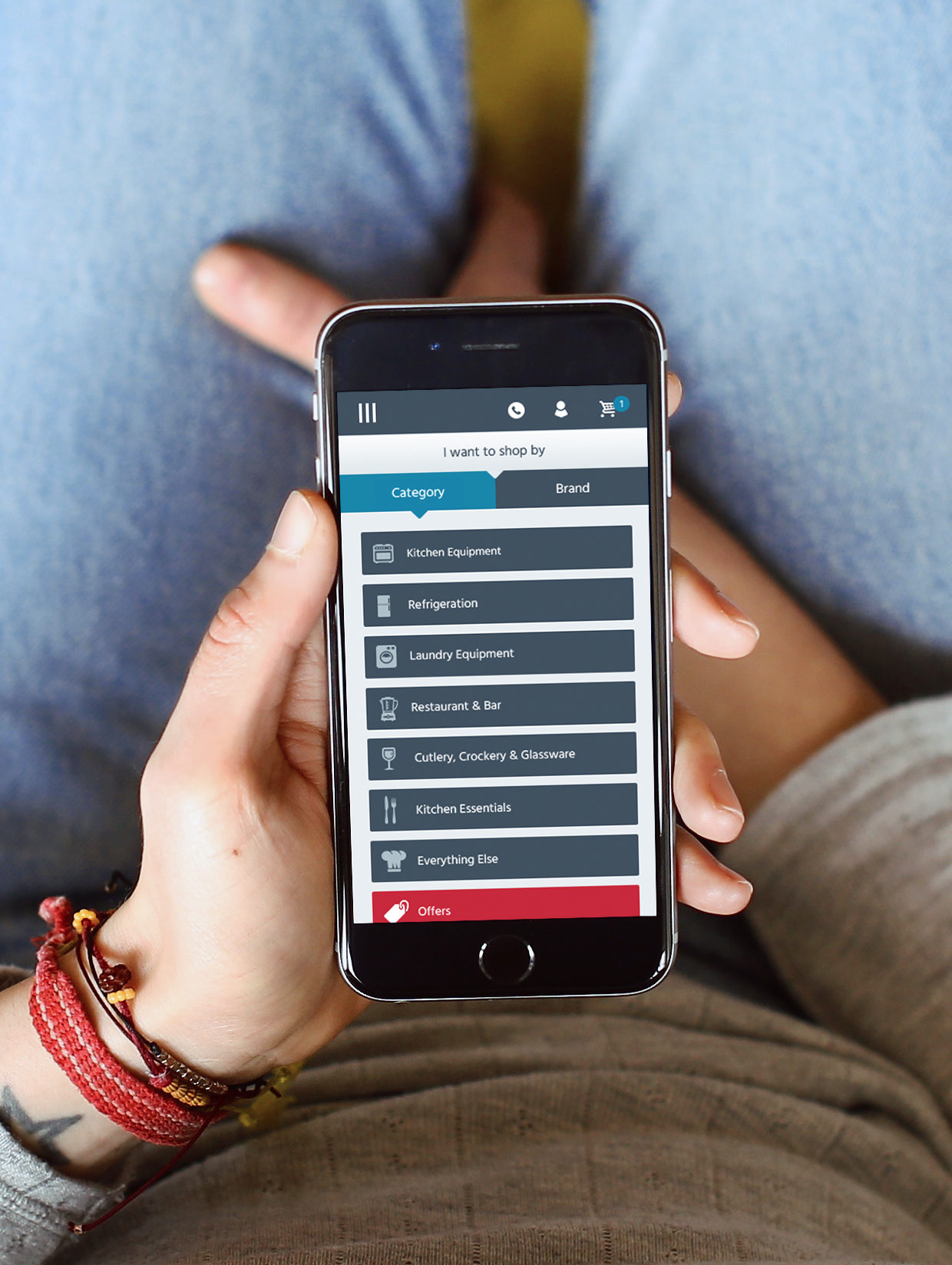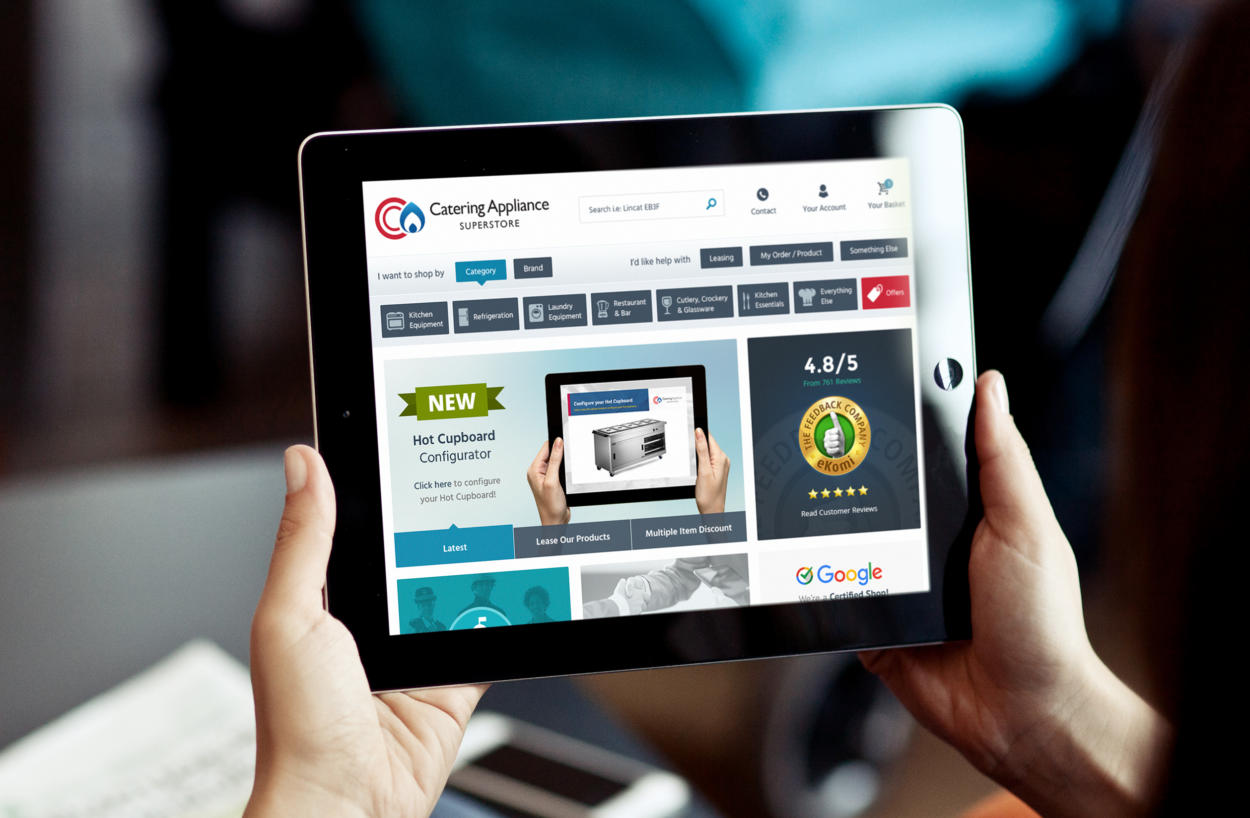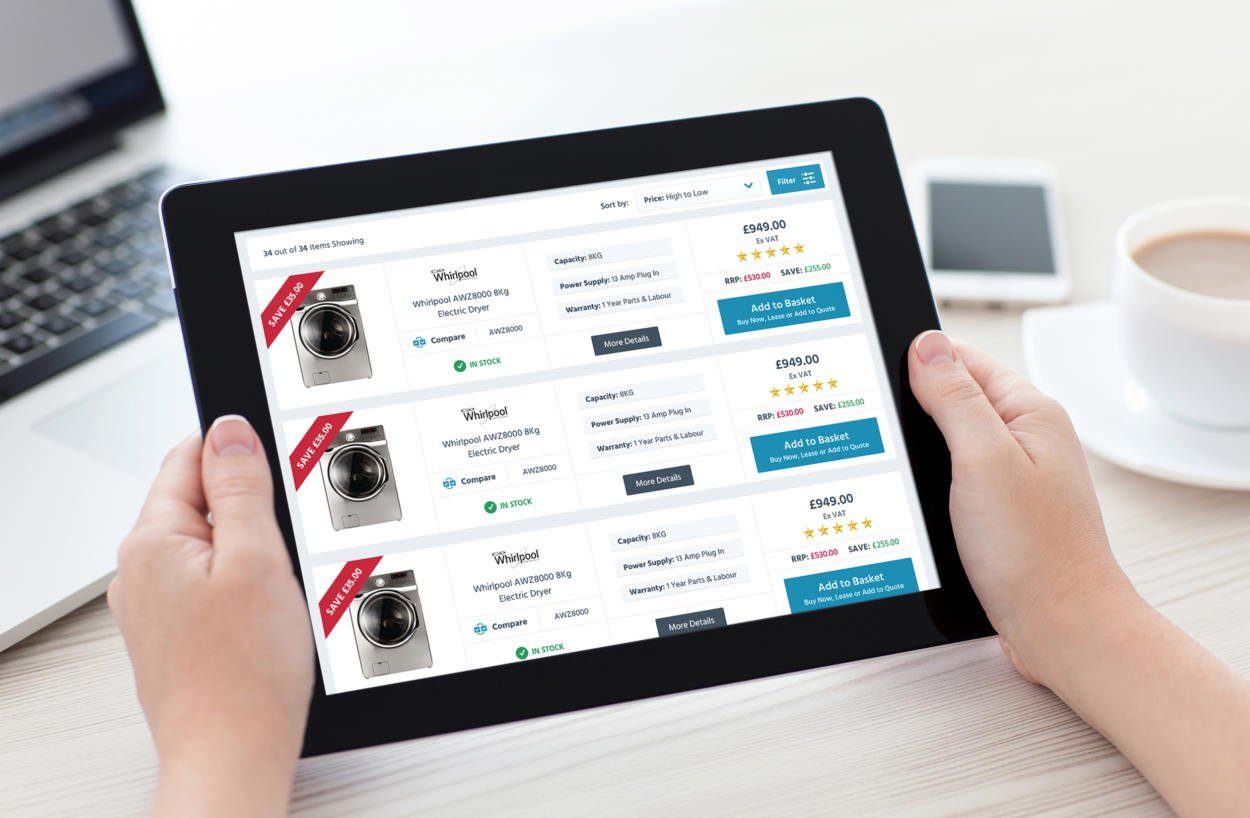 Results
The results have been outstanding
Traffic has increased exponentially since launch, and conversion rates have improved as a result of continual search engine optimisation. The website appears on page 1 of Google for many industry specific keywords, which has in turn resulted in extremely high conversion rates.
Following the launch of the newly designed website, Catering Appliance has seen a hugely positive impact on its overall business. Year-on-year sales have doubled with a significant proportion of these a direct result of an increase in customer orders through the website.